Unicorn Heard Reaches 500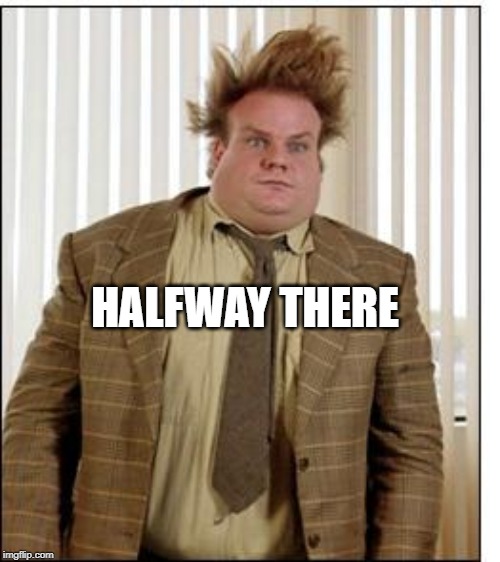 Wednesday updates! They'll be a thing. I swear. I'm like half dead and I'm doing this one, so there's hope.
Stephanie Ayers Reaches 500 People
Check out the group here. I'd suggest joining. Otherwise stalk some authors for a few hours today. Whatever gets you going.
So today, my friend, Stephanie, has reached 500 people on her Facebook group. I will be posting there first thing in the morning. Which, this posted first thing in the morning. Wrote it last night. Time travel! Crazy.
Buy her books here. Her horror is my favorite. I edit for her, though, so a little biased. I'm enjoying her fantasy, as well. It's a little shorter than your everyday fantasy, but it's no less fantastic.
Book Release! The Song of Hetja Melna
As for me, Friday the Song of Hetja Melna releases! I suppose that should be the title. But it's not. Humble brag.
Hetja is the Norse for hero (or I derived it from there). This is the story of how Melna goes from scared little girl to amazing warrior. It spans many years, there are amazing adventures, a lot of inappropriate gestures, and just general epicness. Even though it's not quite long enough to be epic fantasy. I think it's 80k words.
The story is inspired heavily by Norse mythology and the culture, though there aren't vikings. And there aren't boats. But I promise the people who read it could feel the viking in the bones of it.
Anyway, pick up your copy here! Please. And make sure to review it. If you haven't read G'desh, that's okay. The first four novels of the series will be able to stand on their own. You might miss out on a couple things in the prologue, but that's it.
Newsletter
Last bit of information! I now have a newsletter! Please sign up. I will pick author friends to do give aways for, and then I will be releasing quarterly short stories that will be free for a limited time. Those shorts will eventually release in an anthology. Which will not be free. I'm so greedy.
Anyway, sign up for my newsletter here! The last give away I did still has some free books, so on Friday I will be giving those away.
Format Going Forward
Going forward, I will have a Wednesday blog post. It will be an update. Other posts as I think of them. These will all be from the heart.
Friday will be newsletter posts.
Daily posts on my author page (usually). Sometimes I forget I'm going far away, and I didn't schedule posts out far enough. Oops.
Have a great Wednesday!